Returns and Exchanges
When we will pay the costs of return. We will pay the costs of return:

if the products are faulty or misdescribed;
if you are ending the contract because we have told you of an upcoming change to the product or these terms, an error in pricing or description, a delay in delivery due to events outside our control or because you have a legal right to do so as a result of something we have done wrong; or
In all other circumstances (including where you are exercising your right to change your mind) you must pay the costs of return.
What we charge for collection. If you are responsible for the costs of return and we are collecting the product from you, we will charge you the direct cost to us of collection.
How we will refund you. We will refund you the price you paid for the products including delivery costs, by the method you used for payment. However, we may make deductions from the price, as described below.
Deductions from refunds if you are exercising your right to change your mind. If you are exercising your right to change your mind:

We may reduce your refund of the price (excluding delivery costs) to reflect any reduction in the value of the goods, if this has been caused by your handling them in a way which would not be permitted in a shop. If we refund you the price paid before we are able to inspect the goods and later discover you have handled them in an unacceptable way, you must pay us an appropriate amount.
The maximum refund for delivery costs will be the costs of delivery by the least expensive delivery method we offer. For example, if we offer delivery of a product within 3-5 days at one cost but you choose to have the product delivered within 24 hours at a higher cost, then we will only refund what you would have paid for the cheaper delivery option.
Where the product is a service, we may deduct from any refund an amount for the supply of the service for the period for which it was supplied, ending with the time when you told us you had changed your mind. The amount will be in proportion to what has been supplied, in comparison with the full coverage of the contract.

When your refund will be made. We will make any refunds due to you as soon as possible. If you are exercising your right to change your mind then:

If the products are goods and we have not offered to collect them, your refund will be made within 14 days from the day on which we receive the product back from you or, if earlier, the day on which you provide us with evidence that you have sent the product back to us. For information about how to return a product to us, see clause 9.2.
In all other cases, your refund will be made within 14 days of your telling us you have changed your mind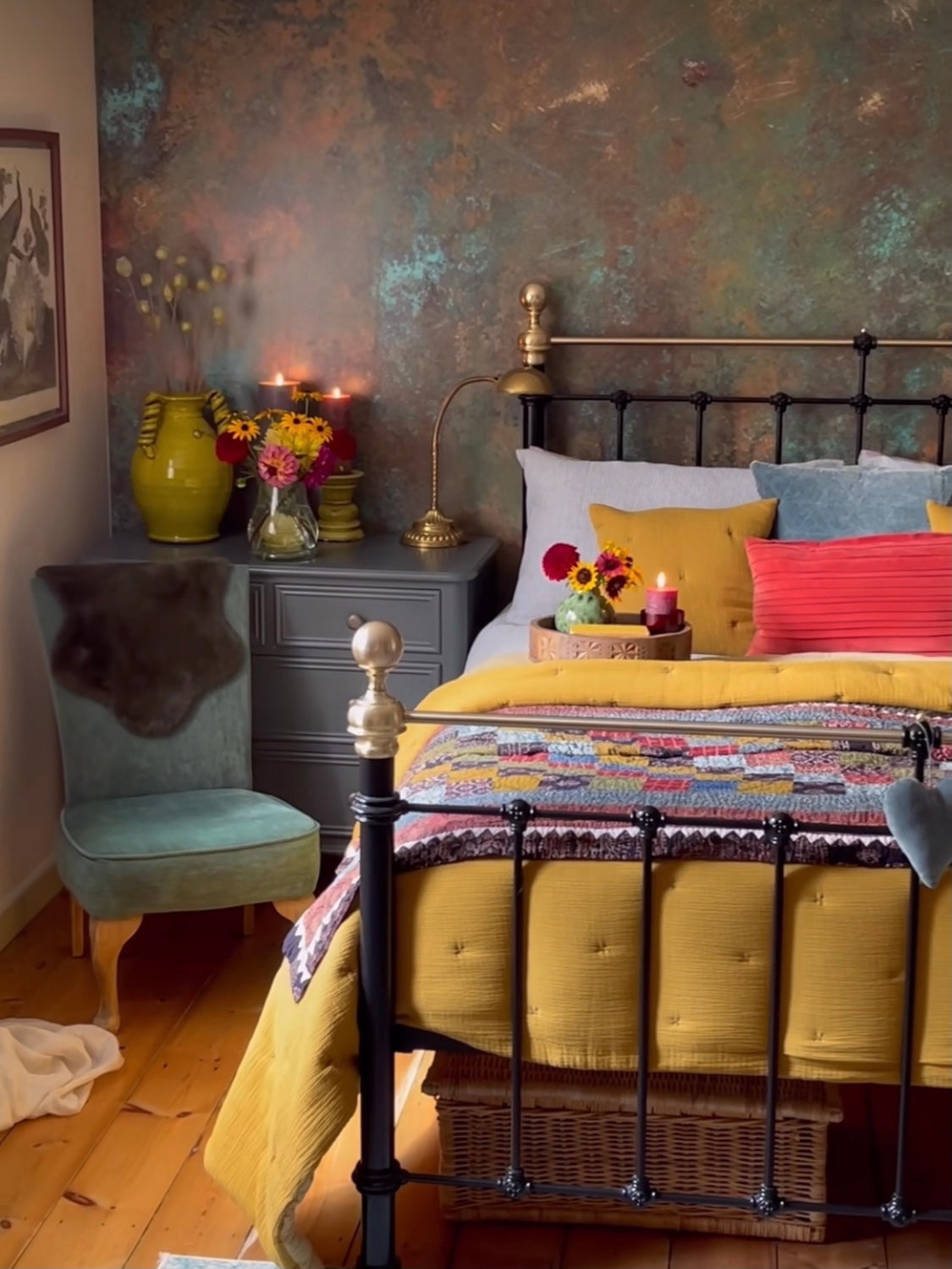 Our Journey
Our journey began 24 years ago, when a woman rediscovered herself in the city of mystics and shrines called Multan. Fatima immersed herself in a rich and vibrant culture where she discovered a profound connection for the beauty of her surroundings. This fed into her obsession for handmade crafts, where she discovered her purpose of preserving indigenous crafts of that region and beyond. Fatima created Ishq in 2018.
Ishq is a lifestyle brand that explores the charm and creation of handcrafted artefacts across the subcontinent, especially seeking products that reveal a story which we can connect with. Our products are handmade with love and are beautifully crafted using natural, fine, and honest materials. Each of our bespoke items reveal a unique story.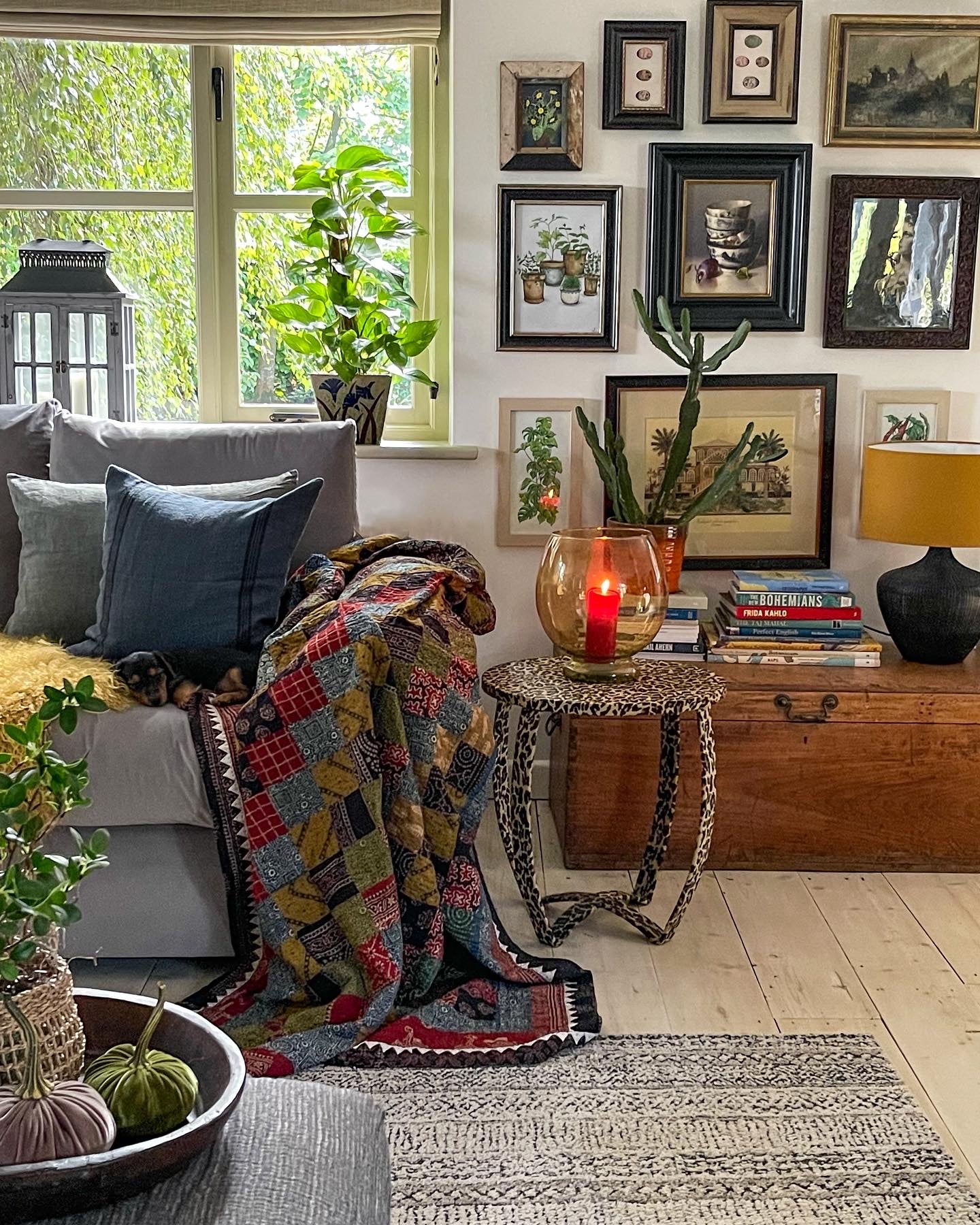 Our Love for Sustainability
At Ishq, we celebrate the beauty of imperfection which make our products so unique. We are passionate about keeping small industries alive. We work alongside independent designers, brands, and craftspeople to fill homes around the world with artistic, handmade, vintage, and rare finds. We pride ourselves on recycling fabric inhouse where we create our throws and other recycled products.